The Michael Otton Show, Comedy Magic & Illusion @ Watersmeet Theatre, Rickmansworth
Posted 15 November 2018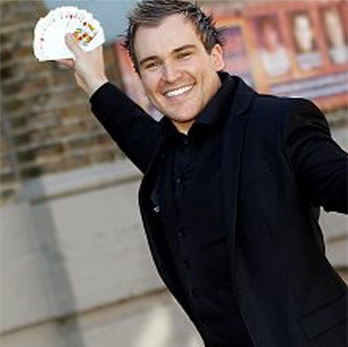 The Michael Otton Show, Comedy Magic & Illusion, on Watersmeet Theatre, Rickmansworth

INTERNATIONAL illusionist Michael Otton is bringing his stage show to Rickmansworth
Michael has been performing magic for more than a decade, and The Michael Otton Show has never failed to stun and amaze audiences around the world, leaving them on the edge of their seats.
Far from what is usually experienced in magical performances, Michael combines comedy and humour with the wonder of magic to create a show which can be enjoyed by young and old. From levitating audience members, large visual illusions, psychic predictions, mind reading and comedy, the show has something for everyone.
Members of the audience can also become stars of the show, with many invited to join Michael on stage. The entire auditorium will also have the chance to join in with the magic from the comfort of their own seats on a number of occasions with audience participation.
"I like people to experience the magic in their own hands, that's why my show is a lot more interactive than other shows," said Michael. "It's for audiences of all ages, a show the whole family can enjoy, from comedy routines to large illusions.
"It's not the kind of show where you just sit back and watch, you will be involved and will have the chance to create the magic yourself. I will make an audience member levitate in front of your very eyes, and you will get to see some thrilling escapology.''
He added: "My inspiration and love of magic first started when I was six years old.
"Every year we would go to watch Sooty as a family and a few years later I received my first Paul Daniels Magic Set for Christmas. The rest is history."
Over the years, Michael has entertained audiences worldwide, including in America, Europe, and the Caribbean, working in theatres, resorts, hotels and on cruise ships. He also spent two years performing for Disney on both of their cruise ships – Disney Magic & Disney Wonder. With 30,000 followers on Twitter, Michael has built up a loyal fan base after appearing on ITV and endorsed by many celebrities.